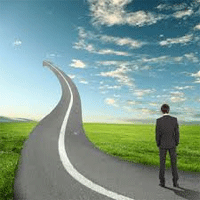 18) YOU WILL DIE- (ÖLECEKSİNİZ)
You are going to die and have no idea when. Remind yourself every day that each day is a gift and you should make the most of blessing given to you.
(Hiç önceden kestiremediğiniz bir zaman öleceksiniz. Kendinize yaşadığınız her bir günün bir lutüf olduğunu hatırlatın ve bugünün nimetinden en fazla yararlanmaya bakın)
17) YOUR LOVED ONES WILL DIE – (SEVDİĞİNİZ İNSANLAR ÖLECEKLER)
Everyone you love is going to die and you have no idea when. Love them and care for them because you do not know when it might end for you or them.
(Hiç önceden kestiremediğiniz bir zamanda her bir sevdiğiniz insan ölecek. Onlara değer verin ve sevin çünkü onlar veya kendiniz için en son ne zaman görüşeceğiniz belli değil)
16) MATERIAL WEALTH IS NOT REAL WEALTH – (MADDİ ZENGİNLİK GERÇEK ZENGİNLİK DEĞİL)
Material wealth won`t make you a better or happy person.
(Maddi zenginlik size daha iyi veya mutlu biri yapmaya yetmez.)
15) DON`T RUN AFTER HAPPINESS-(MUTLULUĞUN PEŞİNDEN KOŞMAYIN)
Your obsession from finding happiness stops you from getting it
(Mutluluğu bulma saplantınız size mutluluktan alıkoyuyor)
14) DONATE TIME- (ZAMANINIZI BAĞIŞLAYIN)
Donating money does less than donating time
(Zamanınızı bağışlamak, paranızı bağışlamaktan daha iyidir)
13) DON`T LOSE YOURSELF-(KENDİNİZİ KAYBETMEYİN)
You can`t make everyone happy. And if you try, you will lose yourself.
(Herkesi aynı anda mutlu edemezsiniz. Eğer denemeye kalkarsanız, kendinizi kaybedersiniz.)
12) DON`T BE A PERFECTIONIST- (MÜKEMMELİYETÇİ OLMAYIN)
You can`t be perfect. And holding yourself to unrealistic standards create suffering
(Mükemmel olamazsınız. Gerçek dışı standartlara uymanız canınızı yakar.)
11) BE ANSWERABLE TO YOUR ACTIONS- (EYLEMLERİNİZE CEVAP VEREBİLEN OLUN)
Hold yourself accountable as action speaks louder than words.
(Sorumlu davranın çünkü yaptıklarınız, sözlerinizden fazlasını ifade eder)
10) MATERIAL WEALTH DON`T MATTER ON YOUR DEATH BED- (MADDİ ZENGİNLİĞİNİZ ÖLÜM DÖŞEĞİNİZDE ÖNEMSİZ OLACAK)
Your achievements and success won`t matter on your death bed.
(Ölüm döşeğinizdeyken elde ettiğiniz maddi başarıların bir anlam taşımayacak.)
9) TALENT NEEDS POLISHING- (YETENEĞİ PARLATMAK GEREKİR)
Your talent means nothing without consistent effort and practice
(Yeteneğiniz, sizin sürekli gayret ve pratiğiniz olmadan hiç bir anlam taşımaz.)
8) DON`T LIVE IN THE PAST- (GEÇMİŞTE YAŞAMAYIN)
Now is the only time that matters. Stop wasting it dwelling in the past.
(Önemli olan an sadece ŞİMDİ dir. Geçmişle oyalanıp zamanınızı harcamayın.)
7) NOBODY SYMPATHIZE- (KİMSE YAKINLIK DUYMAZ)
Nobody cares how difficult your life is. You are the author of your own story.
(Hayatınızın ne kadar zor olduğu kimsenin umrunda değil. Siz kendi hikayenizin yazarısınız)
6) WORDS MATTER- (SÖZCÜKLERİNİZ ÖNEM TAŞIYOR)
Your words are more important than your thoughts.
(Sözcükleriniz düşüncelerinizden daha fazla önem taşıyor)
5) INVESTING IN SELF IS NOT SELFISHNESS- (KENDİNİZE YATIRIM YAPMANIZ BENCİLLİK DEĞİL)
Investing in your-self is not selfish. It is the most worthwhile thing you can do.
(Kendinize yatırım yapmanız bencillik değil, yapabileceğiniz en zahmete değer şeydir)
4) REACTION MATTERS- (TEPKİLERİNİZ ÖNEMLİ)
It is not what happens. It is how you react matters.
(Olan bitenler önemli değil. Asıl önemli olan verdiğiniz tepkilerdir.)
3) PLEASURE IS TEMPORARY- (ZEVK GEÇİCİDİR)
Pleasure is temporary and fleeting. Stop chasing fireworks and start building a constellation
(Keyif ve zevk kısa ve geçicidir. Havai fişekleri izlemek yerine takım yıldız oluşturmaya başlayın.)
2) AMBITION NEEDS EXECUTION- (TUTKULARI UYGULAMAK GEREKİR)
Your ambition means nothing without execution
(Uygulamalarınız olmadan tutkularınız anlamsızlaşır.)
1)TIME IS PRECIOUS- (ZAMAN DEĞERLİ)
Time is your most valuable asset. Prioritize how you spend it.
(Zaman en değerli varlığınızdır. Kendi önceliklerinize göre harcayın.)