Sencer is as knowledgeable as anyone I have ever met when it comes to the IB DP program. He was instrumental, last year, in developing our IB program from 1 student to 30 students! He has a thorough understanding of the IB process and how to make it work. I thought I knew a lot about IB until I worked with him.

Also, Sencer is an ideal team player. With Sencer on the team, we had a very effective administration team. He spent long hours each and every day on his assigned duties and always performed them excellently.

I look forward to the time I can work with him again

Steven Porter, Principal at Kuspuk SD Alaska USA
———————————————————————————————————————–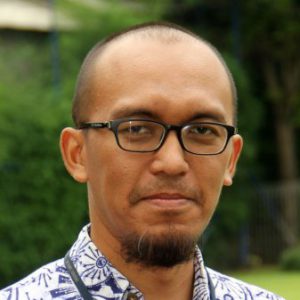 Mr Sencer Donmez builds an energizing working environment. I have a very good impression when joining his TOK classes those enrich me a brand new approach and pedagogic techniques in teaching Theory of Knowledge.
Personally, I learn a lot of new things from him about teaching, collaborating and designing learning environment for IB Diploma Programme. He is my first IB Coordinator in my teaching experience. With his broad experience in IB Education World he gives a special touch for any school who want to start or develop their education system with IB Diploma Programme.
Noorahmat PUDYASTOMO IB Physics teacher
Jakarta INDONESIA
———————————————————————————————————————-

It was a pleasure to work with Sencer in one of my Tours to Turkey. He had a very pleasant personality and deep knowledge of the locations we visited. I and everyone in the group were very impressed with his insight to the historical and natural heritage of the country. His command of English language made it very easy for our American friends to feel at ease with being in a foreign land. We all looked forward to be greeted with his happy smile in the mornings. He was a very young tour guide at that time but his youth did not get in the way of his ability to work with different personalities and ages. I would love to work with him again in a project. He will be an asset to any team with his passion for the work he is doing and never ending desire to improve himself. Sencer would be the ideal person to carry a project to successful completion. I recommend him highly for any position he desires to work for.
Leman UYUKLU
California USA
——————————————————————————————–
"I have known Sencer for several years following our introduction as fellow IB Diploma Program coordinators at our resepctive schools in Turkey. From the start, I was, and remain so, impressed by Sencer's professional and even personal committment to excellence and realistic achievement in his capacity in the IB not only in his school but in its advancement and Turkey and beyond.

I appreciate his expertise, practicality, and pragmatic approach to his tasks and more so his reliability and readiness to assist and proıvide guidance to his peers and community. And above that, he is a really decent guy!

Patrick Swann"

IB educator  Istanbul,Turkey

—————————————————————————————————

"I have known Mr Senser Donmez since he visited New School as part of Diploma Programme authorization team. I have kept in touch with Mr Donmez and know him as an excellent professional, ready to collaborate and share his teaching experience.

He is a very positive, energetic person who is open to new places and people, he is culturally sensitive and in the best way represents IB community."

Kety Tsurtsumia, DP Coordinator, The New School International School of Georgia

Tbilisi, GEORGIA

—————————————————–

"I know Sencer from when he was the IB Coordinator / Administrator for YUCE Schools in Ankara and in my capacity as an investment officer in the context of financing the school.

In my frequent interactions with Sencer, he came across an an excellent communicator and someone who knew the business very well. At the time, he was the right hand of the President of the school and was able to address all academic questions posed during the due diligence process in the context of financing the institution.

In addition to his professionalism, what I appreciated in him was his discipline, openness, conviviality and most importantly, his people's skills. I highly recommend him as a professional." June 3, 2011

Walid Nasr, Principal Investment Officer, IFC – International Finance Corporation, Washington DC, USA

————————————————————————————

Sencer is an expert in his field, has exceptional inter-personal skills and provides excellent advice, delivering great results.

Edmond MAHER, Director at DY Patil International School

ANTWERP BELGIUM

————————————————————————————

I had the pleasure of personally meeting Sencer during his visit to the school «Istochnik» in Ulyanovsk, Russia, as an IB Diploma Programme consultant.
I regard Sencer as an experienced professional in international education and particularly in the IB system.

He has been a great connection during the prior e-mail communication being a remote aide capable of giving accurate and precise explanations and counsel. Sencer possesses leadership and interpersonal skills that dramatically improved the way the students and faculty and he communicated during his visit. Sencer is a delight to deal with because his pleasant and positive attitude can make nearly any work seem fun and interesting. (November 2013)

Maria Knyazeva  IB DP Coordinator , Ulyanovsk RUSSIA

——————————————————————————————–

"I have worked with Sencer Donmez in the capacity of team member for international authorisations and known him to be effective and professional in all dealings." June 10, 2011

Kevin Skeoch, Executive Director, The Dwight Family of Schools, Dwight School, Seoul KOREA

—————————————————————————————————–

"

Ron PERKINSON

I was the Principal Education Specialist for IFC/World Bank Group when we financed the expansion of YUCE College.

Sencer provided valuable services to the project and is worthy of a Principalship of any International School in Europe, or even further afield where English medium of instruction is required." February 12, 2012

Top qualities: Personable, Expert, High Integrity

Ron Perkinson Principal Education Specialist for I.F.C / World Bank Group

Auckland -NEW ZELAND

——————————————-

"I took part in the managemnet team who hired Mr.Donmez as the high school principal. His great background and experience in IB Diploma Programme was the major reason for his hire.

I then observed his serious, calm but at the same time sincere approach to management.
I would recruit Mr.Donmez once again for a similar position.
Kind Regards" May 31, 2012
Selcen OZKAYA SECIL, (Former)Deputy General Manager, ISTEK Schools
managed Sencer directly at Istek Schools Istanbul,Turkey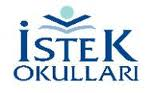 —————————————————————
 "Sencer Donmez, is a manager who is a contemporary professional IB adviser. He is solution-oriented and he listens to his employees . Employees who work with them discover talents they weren't aware of before. He is an innovative, humorous, international educationalist with whom you can work collaboratively in constructive and creative work." February 12, 2012
HALE AYBAR, PYP Coordinator at Bodrum Marmara College
————————————————————
"Sencer was a professional, helpful, creative and sensitive Authorization Team member, as well as being excellent company." June 3, 2011
Nick Lee, IBEN, IBEN
managed / supervised Sencer at IB Educators Network, London UK
——————————————————————————————-
 "Sencer is the administrator who lifted up the IB program when it was just about to end (at Tarsus American College). He is not at all a standart person (in the positive way).
The way he looks at, solve and analize issues is above standarts. The one and a half year I worked together with him as a team member, has been a great pleasure for me. I have always trusted him.Because he is a person you can count on. Most of the times when I was leaving my office, I would see his light on, in his office. Working and trying to find new things, better things for the school.


To me, he is the best IB expert in Turkey.
Get him, otherwise you will regret."
 Turgay Taştemir, Vice Principal, Tarsus American College
worked directly with Sencer at TARSUS AMERICAN COLLEGE
Istanbul, Turkey
——————————————————————————–
"Sencer is a result oriented professional and ready to meet any challenge. He always exceeded the expectations. Very much participative in the discussion and always comes up with innovative ideas.

Sencer is a man who will not hesitate to take bold decision and assume full responsibility of the same. I always remember Sencer as excellent communicator and effortless with inter personal skills. It was great working together and I wish him all the best." February 25, 2011
Tarun Mitra, Vice President International, Aptech Education Limited , worked with Sencer when at Yuce School
Mumbai, INDIA
 ————————————————————————————————-
"Sencer has been a dedicated worker, is a fast learner and has been committed to the success of the IB program at his school. He's a warm and personable person, easily accessible, and ready to collaborate with others." January 9, 2009
Tom Hemingway, Project Manager, TED Ankara College Foundation Schools
was with another company when working with Sencer at Private YUCE Schools (k12)

  Ankara, Turkey
—————————————————————–
"Sencer is like a roket locked to its target. He is an outstanding pedagogical leader, a visionary coach and a trustworthy and quality driven professional. He has his own principles and has manages to stick to them. It was Sencer's strong leadership which made his school (then) an IB recognized world school.

He worked there with endless affords and altruism for more than 10 years. We do not see this often in the private sector.
Over the years he improved himself a lot and made his school improve too.

Sencer is a truly intellectual and empathic person. Talented. He always finds time to listen to his students, teachers, parents. He manages to inspire his students. To my opinion this is mostly because he has sincere concern for his students and for their future too."July 18, 2012
Top qualities: Great Results, Expert, High Integrity
Ahmet Emin ASLAN  Department Head in the Undersecretariat of Turkish Treasury.Ankara,Turkey
———————————————————————————————–
"Donmez Sencer makes your job properly. Hardworking and reliable. Innovations will follow. Solution manufactures and detailed thinker. Challenges intimidate him. Social aspects are stronger. A good family man." February 28, 2012
Alper Soylu, Group Manager, Turk Telekom/ Chair of Parent Teachers' Association of YUCE COLLEGE for about 10 years.Ankara, Turkey
———————————————————
 "I had the pleasure of working with Sencer in between the years of 2001-2007, while I was in marketing and placement departments at YUCE IT Academy. Sencer is one of the finest and most pro-active administration executive that I have come across in my professional life.


Sencer and I worked together for servicing and organizing English courses, social and cultural activities within YUCE. Sencer's depth of knowledge of the education sector and his extensive management and training experience made him unique asset. I always found him willing to help with a very positive and "can-do" attitude. I enjoyed working with him and learned alot from him.

Sencer is a determined man who knows what he wants and will go to extra mile to get it. He is discerning and knowledgeable and his opinions are widely sought and valued." June 12, 2011
 Hande Yesilbas, IT Recruiter, YUCE IT Academy
worked directly with Sencer in Ankara, Turkey
———————————————————————————————–
 "Sencer is a enthusiastic manager and educator who is committed, disciplined and hard working. All through these years, he not only proved himself as a perfectionist manager, but also a devoted educator who believes in improving his skills in education management.

He is a punctual, reliable and responsible team player and his devotion to education makes him an asset for any institution in education field." February 16, 2012
Alev Uslu, English Teacher / Private Yuce Primary School
worked directly with Sencer at YUCE COLLEGE
Ankara,Turkey
---
Sencer is a great workshop and seminar presenter and has an outstanding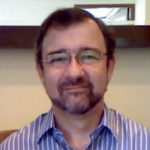 knowledge of the IB world, its procedures and its approaches to learning
Andrew PATTERSON
Jakarta INDONESIA
_________________________________________________________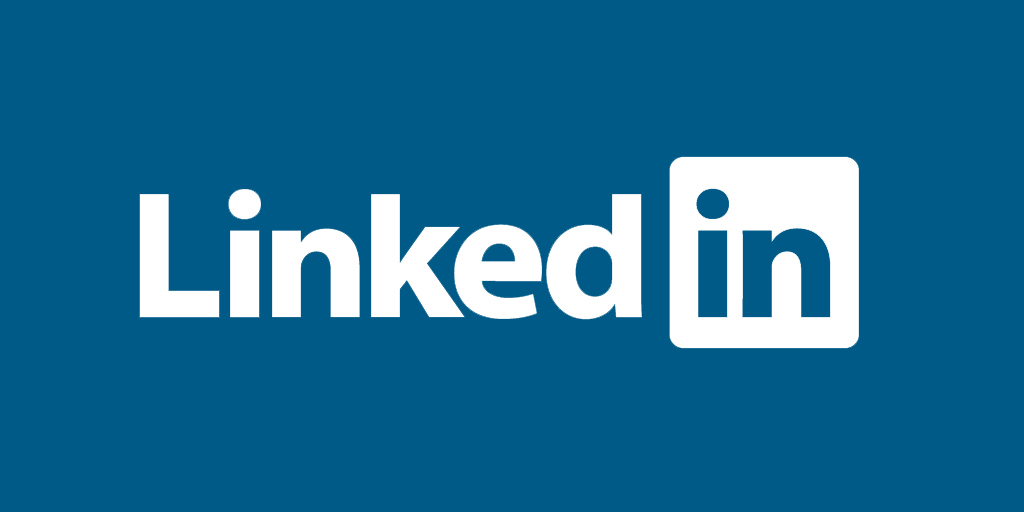 These are the original recommendation, endorsement statements already submitted in my professional profile in LinkedIN.  I simply copied them from LinkedIN website to here. All these people who shared their feedback and views here are reputable professionals, some of my current or previous employers, administrators, coordinators, educators.
You may reach their current positions and contact details from www.linkedin.com . Please feel free to submit your own opinions or when you feel like it update what you have submitted here whenever you like. Any input either in TURKISH or ENGLISH are all welcome. Please use the communication tools of this web site (CONTACT FORM) or LinkedIN platform.
Once again, thank you all.
———————-
Yukarıda yer alan kişisel öneri ve geri bildirimler, profesyonel paylaşım sitesi LinkedIN'de (www.linkedin.com) yer alan profilimden olduğu gibi alıp buraya aktardım. Burada görüşlerini  paylaşan kişiler bugüne dek çeşitli projelerde, işyerlerinde birlikte yer aldığım, saygın işgören ve işverenler ve meslektaşlarımdır. Bu profesyonellerin  güncel  konum ve erişim detaylarına internet ortamında LinkedIN web sitesinde doğrudan ulaşabilirsiniz.
Benim hakkımdaki görüşlerinizi paylaşmak isterseniz lütfen bu blogda yer alan CONTACT sayfasini veya LinkedIN platformunu kullanbilirsiniz. Burada yerlan veya alacak paylaşımlarınızı, sizin isteğiniz doğrultusunda güncelleyebilir veya kaldırabilirim.  TÜRKÇE veya İNGİLİZCE paylaşımlarınızı burada yayınlamaktan mutluluk duyarım.
Hepinize teşekkürlerimi ve saygılarımı bir kez daha sunuyorum.